This past Saturday in a thrilling finish the MHS 1st Varsity 4+ boat won the MPSRA (Massachusetts Public School Rowing Association) Championships! They entered the final heat with only the fifth strongest qualifying time and were up against Cambridge Rindge and Latin (CRLS), a school that had been beating them all season. The coach, Bill Hamel, described the finish:
Five hundred meters into the 1500 meter race of the boys first varsity 4+ finals, the Wildcats were down a clear boat behind Mystic, a rival we had twice beaten the previous weekend but who now was back for revenge!  With only 100 meters left, Milton, Mystic and CRLS would end up in a photo finish with Milton rowing up from behind, sprinting through Mystic to win by a quarter second over Mystic who would hold CRLS in third place by a bow ball or about three inches!
Here is a photo of the finish. MHS is the 5 boat.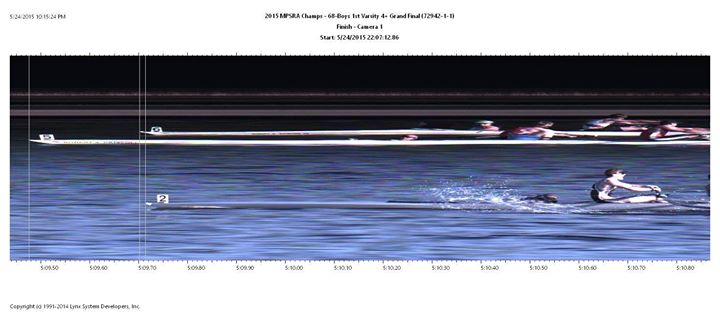 The success did not end there. Milton's Boys 4+ Varsity 2, 3, and 4 boats would all take second place. Meanwhile the Girs 4+ Varsity 2, 3, and 4 boats all took bronze. Congrats to teams and their coaches Bill Hamel and Mike McVeigh.
You can find the complete results here.