by Frank Schroth
Residents are voicing concern and opposition to the FAA's proposed flight path over Milton. The topic came up informally at a focus group during yesterday's Master Plan forum at Tucker School and an online petition has been started urging the FAA to stop runway 33L from flying over Milton.
The issue came to light when the Selectmen posted a notice on the town web site. In the notice Judy Kennedy, the Town of Milton's Massport liaison notes that "Milton is already heavily affected by 2 other airplane runway flight paths – Runway 4 arrivals and Runway 27 departures – and therefore Milton does not need to have an additional flight path added from airplane departures on Runway 33." (See full post here.) Ms. Kennedy will be appearing before the Selectmen on February 7th.
Sound studies included in the draft environmental assessment (view full assessment here) indicate that the north side of Milton bears the brunt of the noise.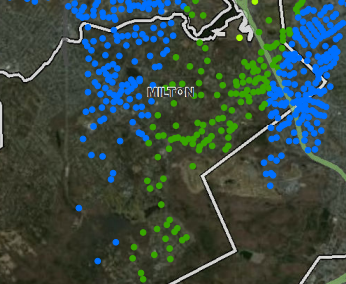 An article in the Boston Globe, Satellite-guided flight paths will cut Logan Airport noise, officials say (online subscription required), points to the goal of reducing noise. This is not providing much solace to residents like Beth and Sheryl Fleitman. They have initiated an online petition which can be found here.
Concerned residents are encouraged to attend the February 7th meeting of the Board of Selectmen.
Related article
Here is a partial snapshot of Figure 1-4 referenced in Mr. Malmstrom's comment below. Click on the image for a larger size. Consult the report for the full illustration.