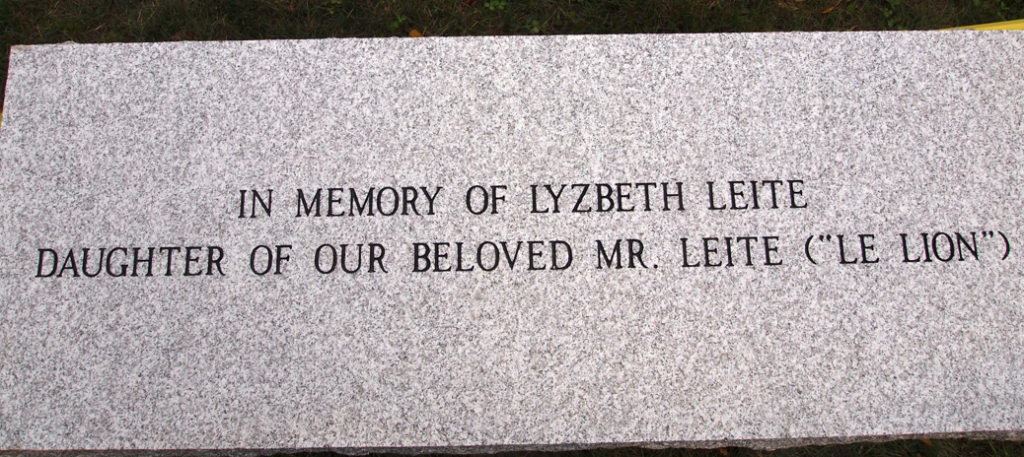 by Annie Davis
The Tucker School has long shown that its strength is in community, and this was demonstrated once again Monday afternoon. The entire Tucker staff and the MPS administration joined together in a circle to embrace the Leite family and to dedicate a bench in honor of Lyzbeth Leite, who passed away recently. She was the daughter of first-grade teacher Alex Leite, who spoke words of gratitude to his colleagues and friends.  Tears, hugs, and love were shared with Mr. & Mrs. Leite, their son and his partner.
The granite bench will forever remain in a grassy corner under a newly planted tree.  The inscription reads:
In Memory of Lyzbeth Leite Daughter of our beloved Mr. Leite (Le Lion")
Thank you to the Tucker School community for your support of each other.