TOM HAYDEN TO SPEAK IN MILTON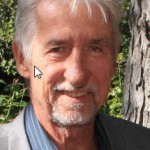 The Politics of War and Peace: Tom Hadyen will be speaking at 7:30 on Thursday October 11, 2012 at Keith Auditorium in the Academic and Performance Center at Curry College 1071 Blue Hill Ave Milton MA. Presented by Milton for Peace the free event is cosponsored by The American Friends Service Committee, Curry Committee for Social and Environmental Justice, Dorchester People for Peace, Mass Peace Action, The Milton Times, Sustainable Milton, and United for Justice with Peace. A $5 suggested donation will be requested – free to Curry students. Mr. Hayden will also be signing his books.
Among the things Mr. Hayden will be talking about are the economic, environmental, and human costs of war; the proportion of our taxes that go to the military; the threat to our democracy from the military-industrial complex – how the defense industry and other forces quash democracy through use of lobbyists, legislators, and media; and, how we can move toward an economy and society that benefits human welfare.
Tom Hayden is a leading voice for ending the wars in Afghanistan, Iraq and Pakistan, for erasing sweatshops, saving the environment and reforming politics through a more participatory democracy. He writes for The Nation and is the Director of The Peace and Justice Resource Center in Culver City, CA. He was a founding member of Students for a Democratic Society in 1961 and author of the Port Huron statement. He was beaten as a Freedom Rider in the Deep South and arrested in the protests against the Vietnam War at the 1968 Chicago Democratic Convention. He served 18 years in the California legislature and has been a delegate to six Democratic National Conventions. He has written many books and has taught at a number of colleges including Harvard University's Institute of Politics. For more about Tom Hayden visit http://tomhayden.com/biography/ and Tom Hayden on twitter @TomEHayden. For more about Milton for Peace visit http://www.facebook.com/miltonforpeace and www.miltonforpeace.eboard.com.